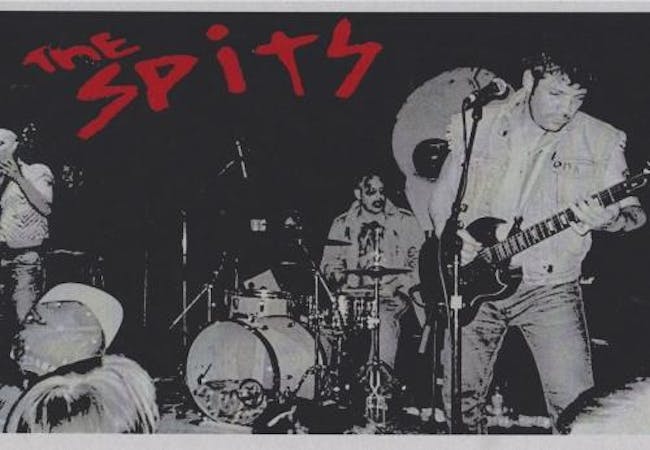 Clock-Out Lounge Presents
The Spits
Sore Points, The Middle Ages, Arch Enemies
$15.00 - $18.00
Sales Ended
The Spits//Sore Points//The Middle Ages & Arch Enemies
The Spits are already as ingrained in modern punk music as possible, yet still manage to devour the rip-offs and influence the youth of today without even looking like they're trying. Going strong now for over fifteen years, smashing the windows and tearing down the walls of our minds every time they roll through town, these truly vicious visionaries have cooked punk down to its most powerful base form, crawling like Neanderthals through the muck, and creating a flaming trail of hits that'll take quite a fit of dementia to ever forget. A perfect distillation of punk's original open-ended weirdness, and modern music's serrated salvation, The Spits have proven themselves to be no one to fuck with, over and over again.
They've always been one of the most original bands of the twenty-first century, yet it never really seemed like they weren't doing anything too experimental, save their signature, yet refreshingly just-ahead-of-their-time, synth/drum machine noise they forced the fickle punk crowds to gladly swallow. The demonic void that they fill is utterly too much to handle, the band everyone wants to see, that pre-information overload-type of underground music mystery that just gets all the endorphins rushing. The way their throbbingly addictive songs just drip like sticky tar out of the speakers, their guitars that sound like food processors seemed to dull all our senses, just at the same time that the impeccable lyrics invigorate us beyond belief.
The Spits have already done so much, but still have so much more to come, as they continue to influence anyone with a penchant for irresistible punk music, played like there's nothing to lose.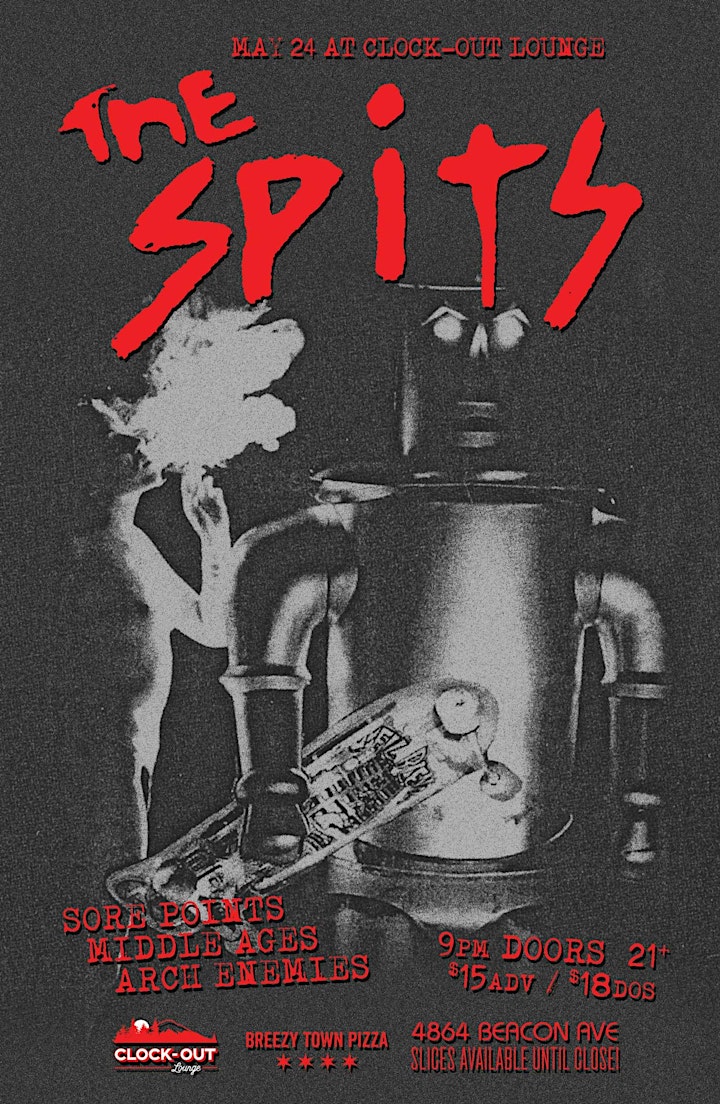 Venue Information:
Clock-Out Lounge
4864 Beacon Ave South

Seattle, WA, 98108