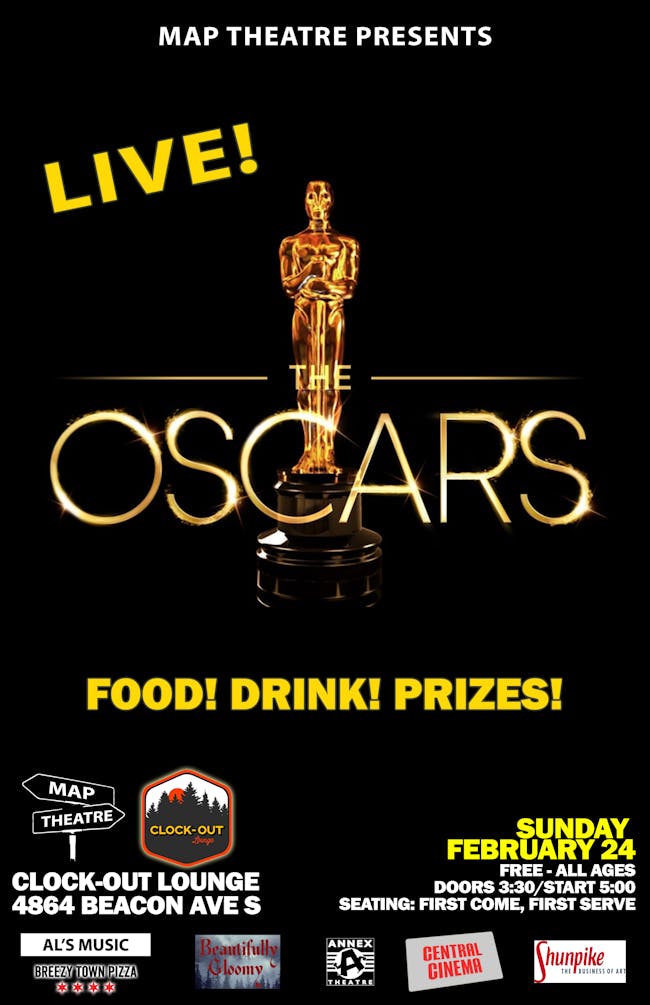 2019 Oscars Viewing Party
The Clock-Out Lounge and MAP Theatre will be hosting a live viewing of the 2019 Academy Awards at The Clock-Out Lounge this year!
This is a free event open to all. Table seating is first come first serve.
Doors open at 3:30 for Red Carpet Coverage. The Academy Awards show starts at 5pm
2019 Nominees
https://www.oscars.org/oscars/ceremonies/2019
MAP Theatre... hosted by Shane Regan and Brandon Ryan will be MC'ing during the show and have random prizes for winners of their Oscar Ballot* and other cute things for best dressed at the event and maybe more!
* {Ballot coming soon and will be avail at the event day of}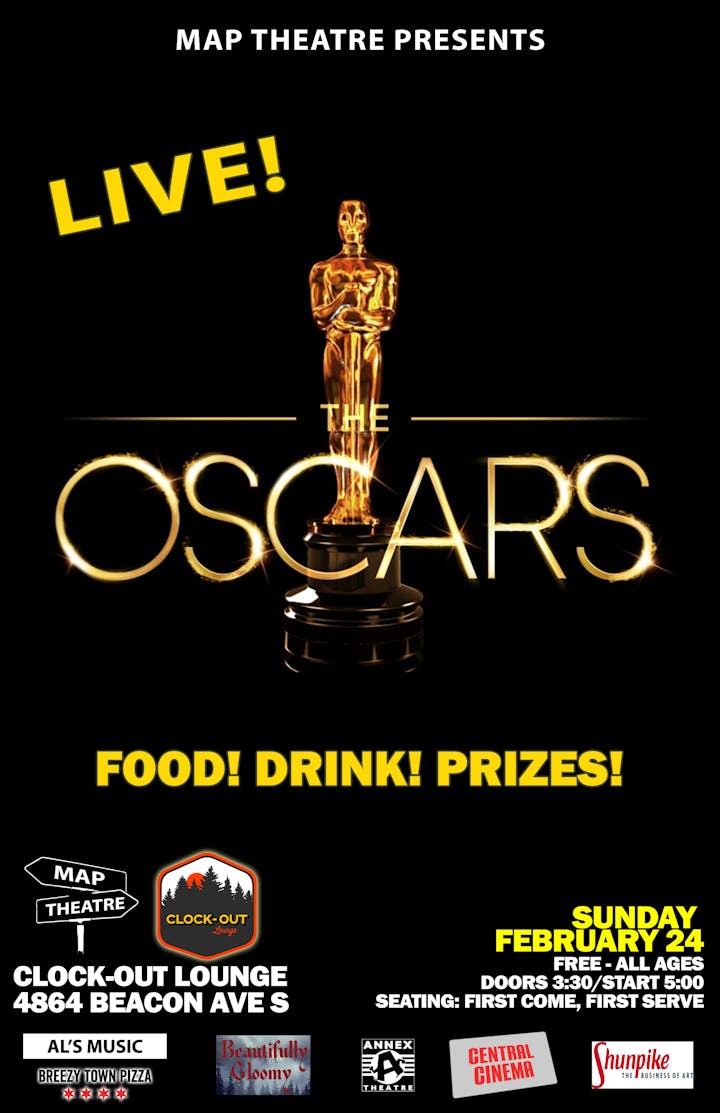 Venue Information:
Clock-Out Lounge
4864 Beacon Ave South
Seattle, WA, 98108