The Golden Girls Trivia Round 2 Hosted By Betty Wetter
The Hostess of Seattle's Best Trivia night is bringing you a whole new night of fun! Pull up a wicker chair and see how well you know the Golden Girls! Theme song singalongs, prizes, and your favorite clips from the series will be a part of the fun! Betty will also be performing a Golden Girls number!
Extra points if you come dressed as the fab 4!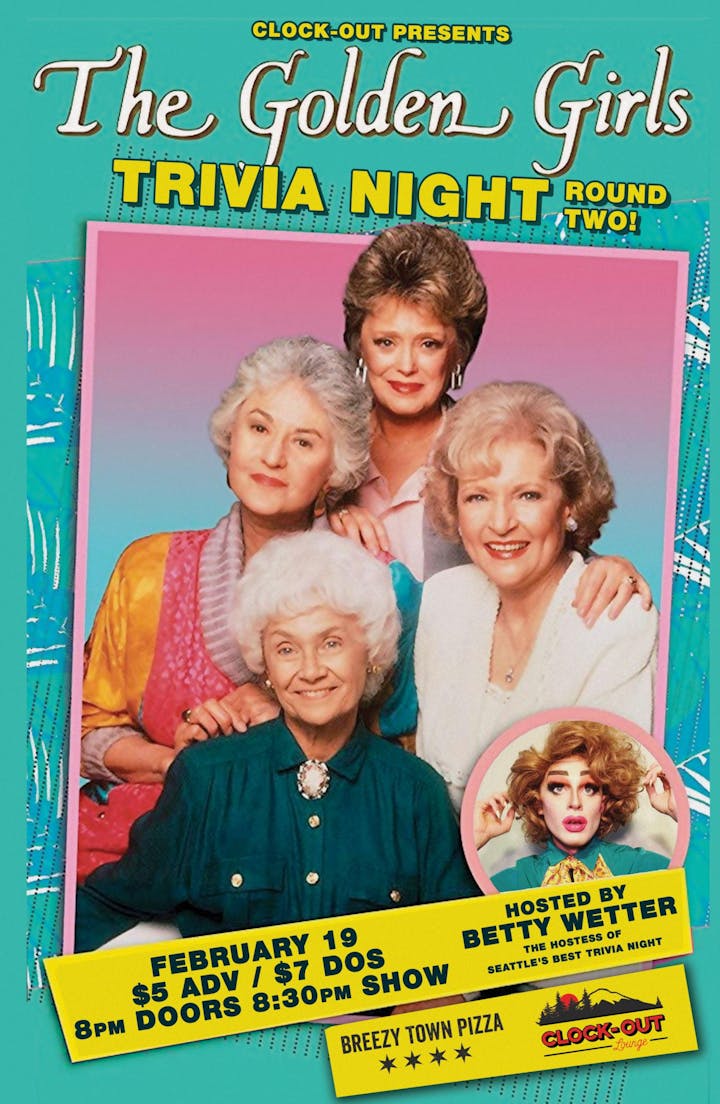 Venue Information:
Clock-Out Lounge
4864 Beacon Ave South
Seattle, WA, 98108