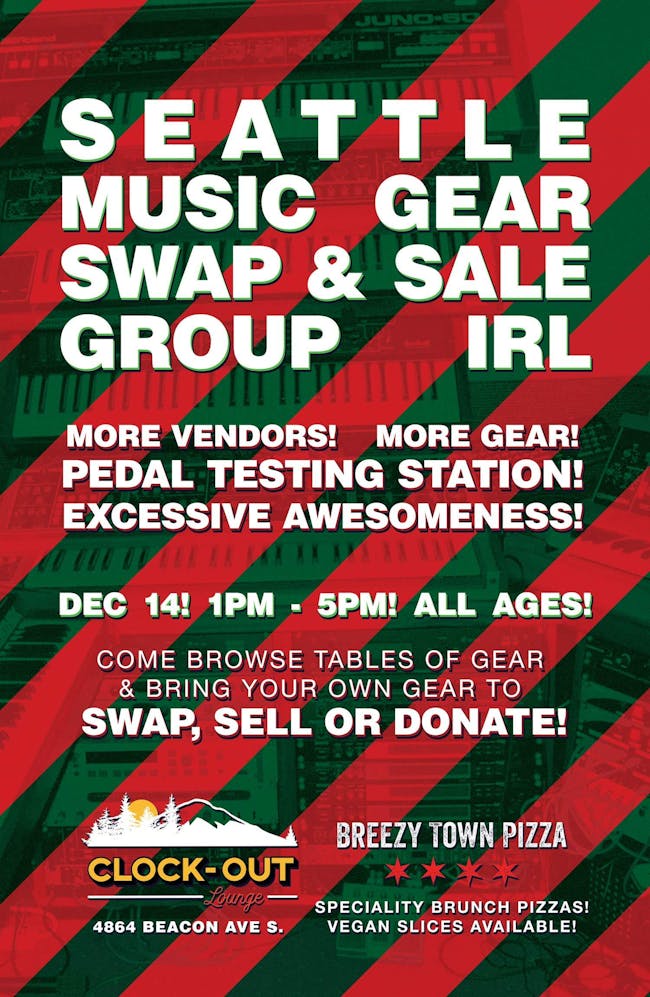 Seattle Music Gear Swap and Sale IRL
Gear Swap IRL Holiday 2019 Edition
Time 12-5
All-Ages
It is that magical time of the year - when you really want to buy a new pedal, but don't have the cash, so you gotta sell something to fund the purchase ..... Seattle Gear Swap is here to help ...
As they have done several times in the past, The mighty folks at the Clock-Out Lounge are hosting a real life gear swap / trade event - Saturday December 14th . The rules are slightly different this time: Doors for vendors are at noon now - and doors to the public are at 1pm ( gotta be nice to the staff! )
$10 to reserve a table - first come, first served - direct message me to get on the list. Please bring your own power strips and extension cords as they are often at a premium.
Super high-end gear does not move well - and please don't bring in LARGE gear ( PAs, full drum kits etc ) - space is tight!
Venue Information:
Clock-Out Lounge
4864 Beacon Ave South
Seattle, WA, 98108