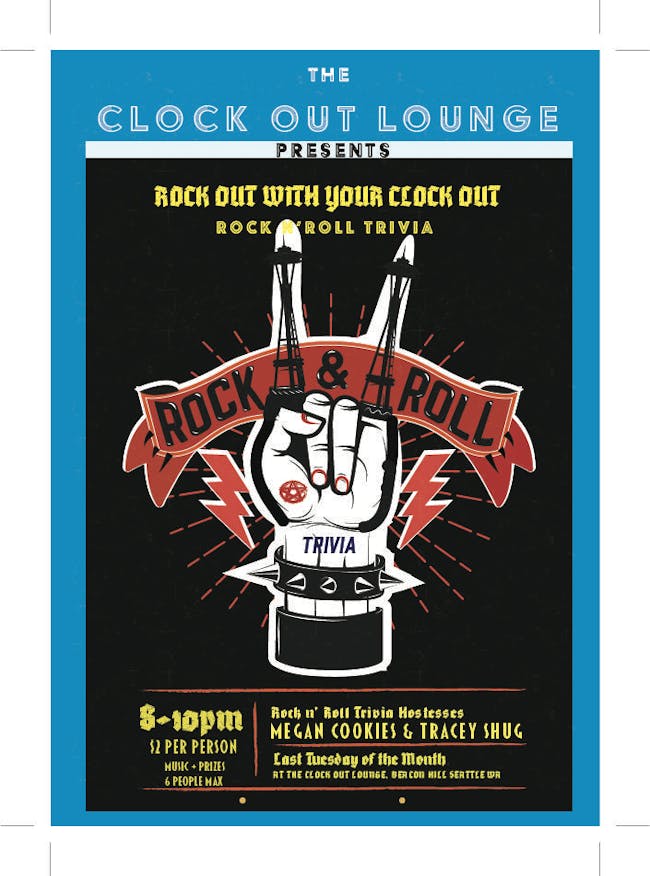 Rock N Roll Trivia
In Pride We Rock! Join MC Shug and DJ Cookies for a ball busting, gender bending, glam rocking night of rock n roll trivia!
Categories will cover iconic rock stars, past present and future who've broken the rules and banged their own drums
to become the unique, rebellious, sexy and fabulous artists they are!
Bring your team up to six and win cash and prizes galore!
$2 per person entry no more then 6 per team. New themes monthly.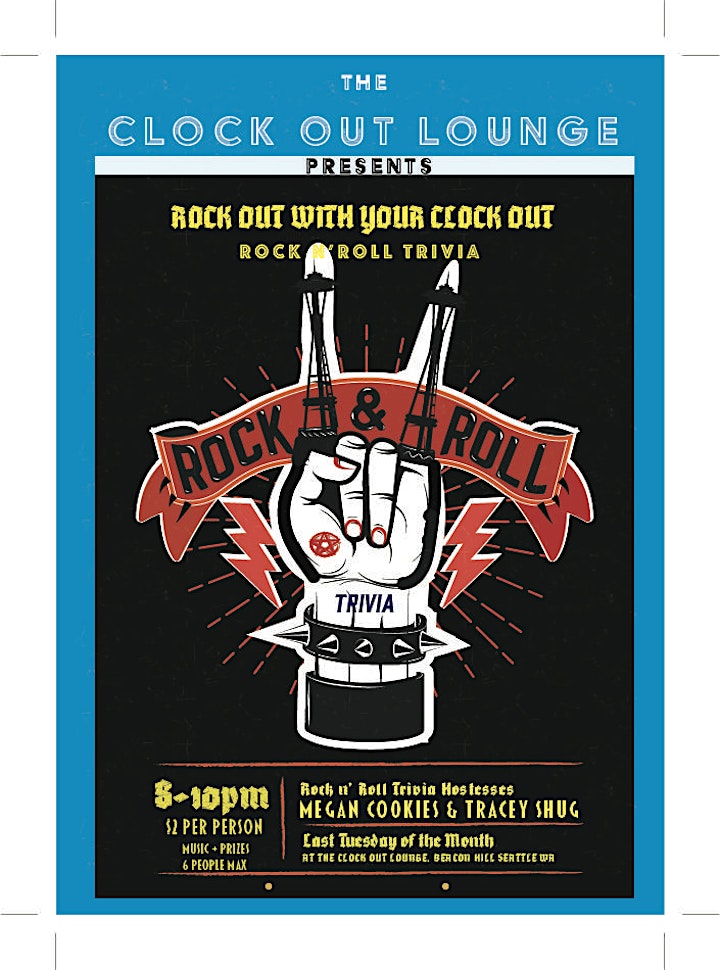 Venue Information:
Clock-Out Lounge
4864 Beacon Ave South
Seattle, WA, 98108