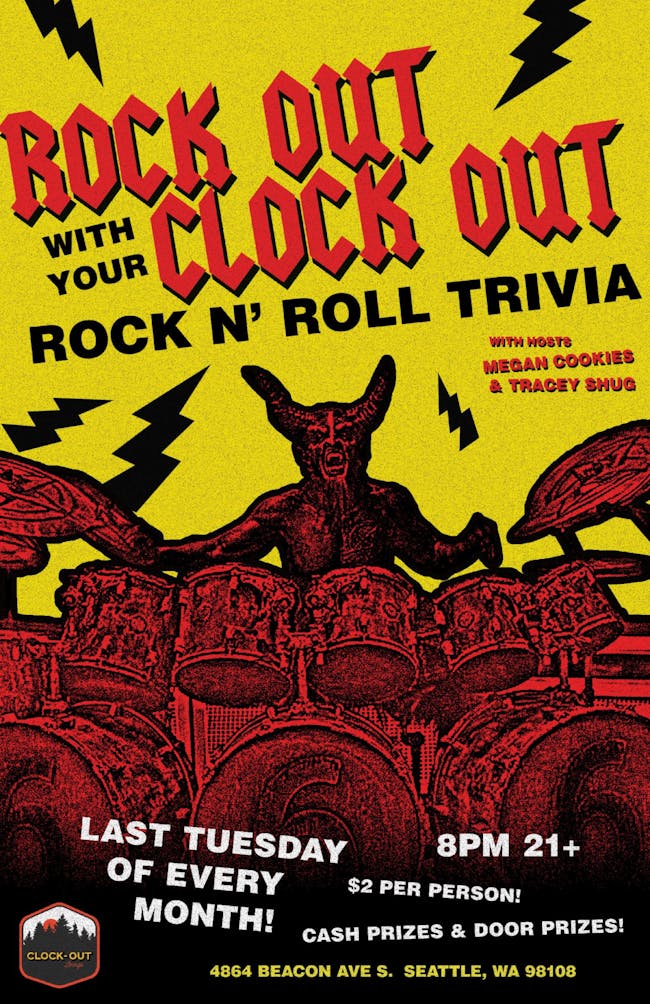 Rock N Roll Music Trivia
Happy New Year! We're back in action to start a riot on January 29th with Revolution Riot Rock! Punk rock and revolution shenanigans! Join Us!This month's theme "Let's Start a Riot" Punk Rock n Roll Trivia!
$2 per person entry fee up to 6 on a team. Win cash and door prizes.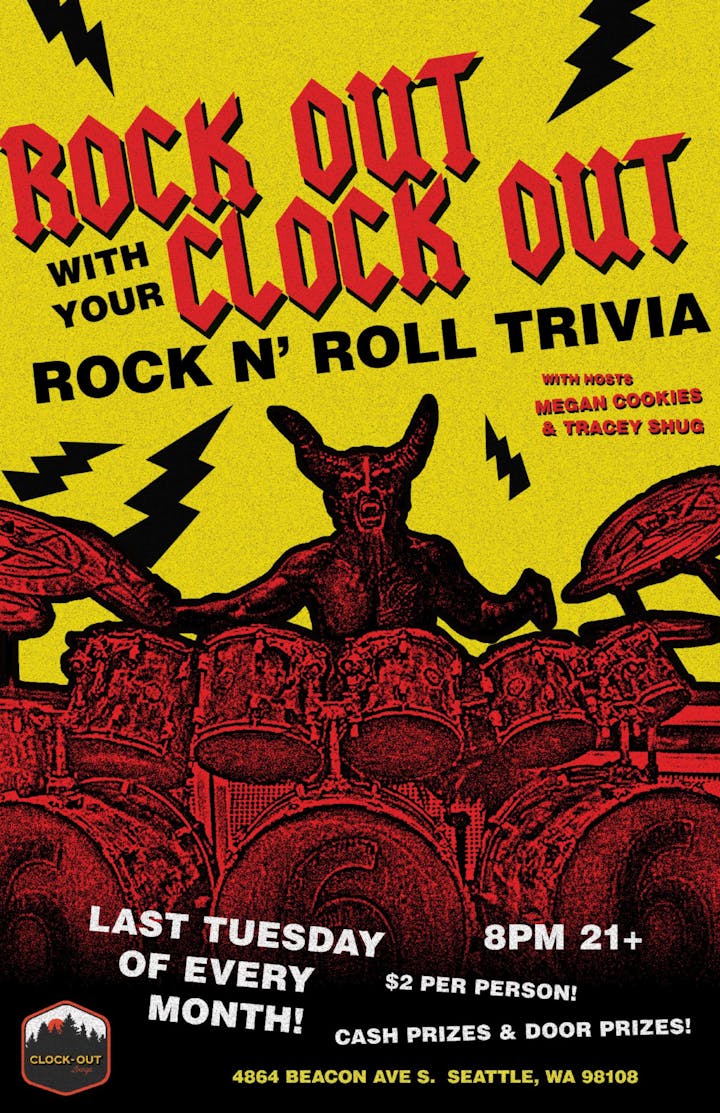 Venue Information:
Clock-Out Lounge
4864 Beacon Ave South
Seattle, WA, 98108