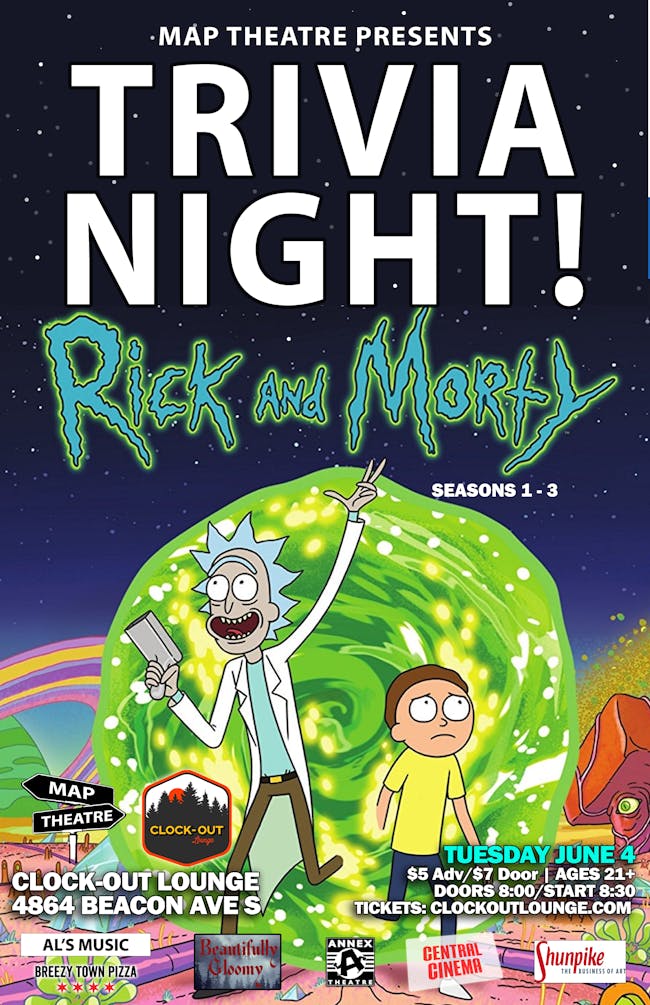 Rick and Morty Trivia Night
Get your inter dimensional time travel shoes on!
MAP THEATRE: Hosted by the inimitable Brandon Ryan, inscrutable Peggy Gannon, and the rapscallious Zenaida Rose!
For the 12th episode in our MAP Theatre trivia series, we bring you…
Rick and Morty Trivia Night! Seasons 1-3
50 new questions about your favorite related duo!
Tuesday June 4th
$5 ONLINE ADVANCE TICKETS: Coming soon
$7 AT THE DOOR
Doors open at 8:00. Trivia starts at 8:30!
TABLES ARE FIRST COME FIRST SERVICE
The MAP duo has put together some killer prize packages. Teams of 1-5 are welcome. Prizes for 1st, 2nd, 3rd, & last place, and random other prizes for being awesome. You don't have to be good at trivia .... ... just come on down and re-live some R&M shenanigans with us.
The show is available on Hulu streaming, or you can rent from your local video store (such as @Scarecrow Video).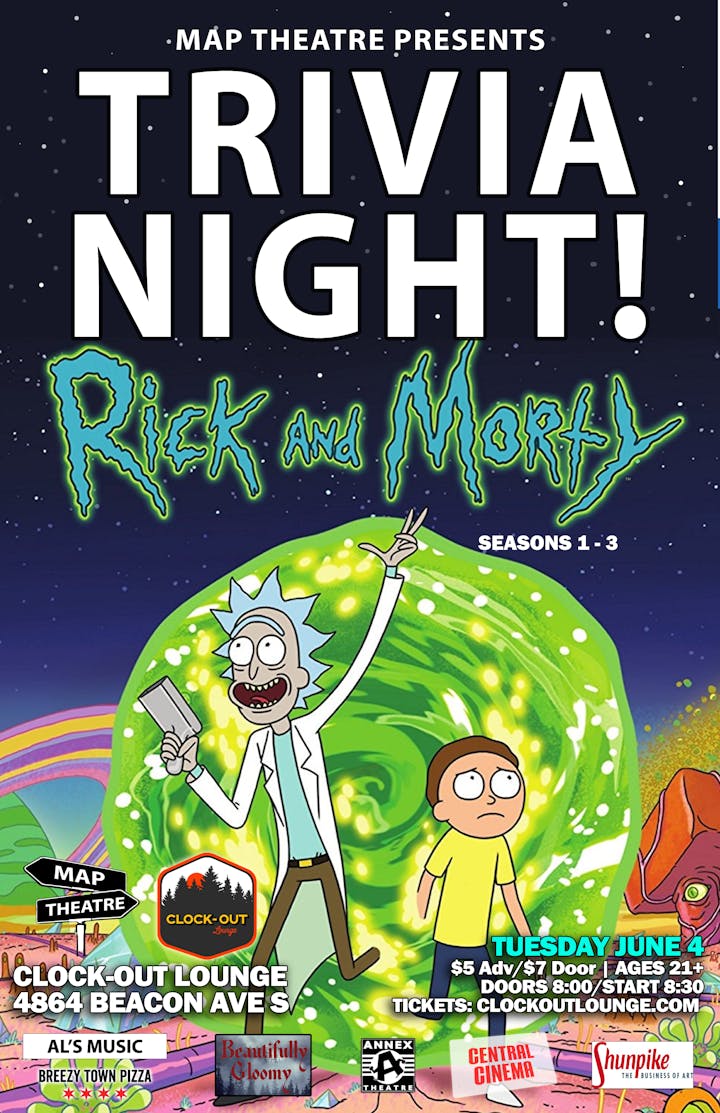 Venue Information:
Clock-Out Lounge
4864 Beacon Ave South
Seattle, WA, 98108