Purple Mane With Special Guest The George Michaels
Purple Mane is a Prince tribute band from Seattle, Washington that captures the essence, theatrics, and sexiness of Prince. They have played sold out shows from Seattle to SXSW and are available for both public performances and private parties.
Purple Mane strives to give you the full Prince experience with every guitar lick, screaming falsetto and pelvic thrust.
What sets Purple Mane apart?
- Authentic Sounds: Linn Drums, Oberheim synths--the band has done its homework to honor and respect Prince
-Three Decades of Music/ Custom Set Design: From his earliest recordings to his 90s hits--For a fee you can custom design your own set list for your event, as 'Dirty Mind' or PG-13 as you want
"Purple Rain" In its Entirety: The classic album from start to finish
Disclaimer:"The Estate of Prince Rogers Nelson is not affiliated, associated or connected with 'Purple Mane,' nor has it endorsed or sponsored 'Purple Mane.'Further, the Estate of Prince Rogers Nelson has not licensed any of its intellectual property to Purple Mane.
https://www.facebook.com/PurpleMane
The George Michaels- You guessed it George Michael Tribute band.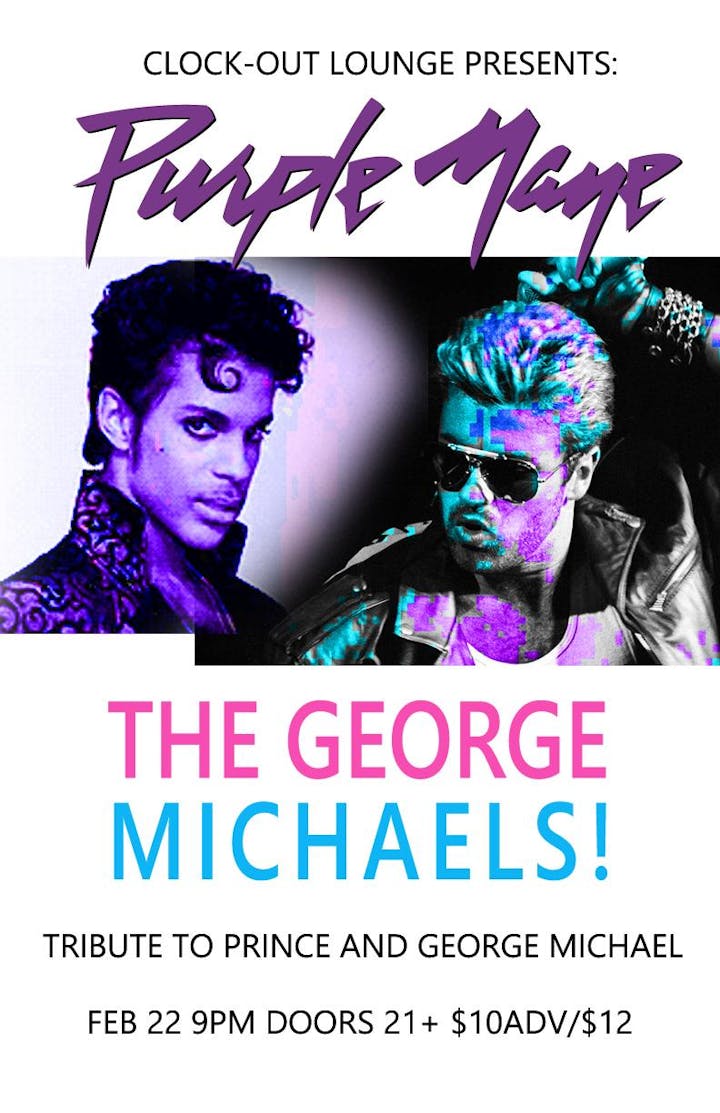 Venue Information:
Clock-Out Lounge
4864 Beacon Ave South
Seattle, WA, 98108