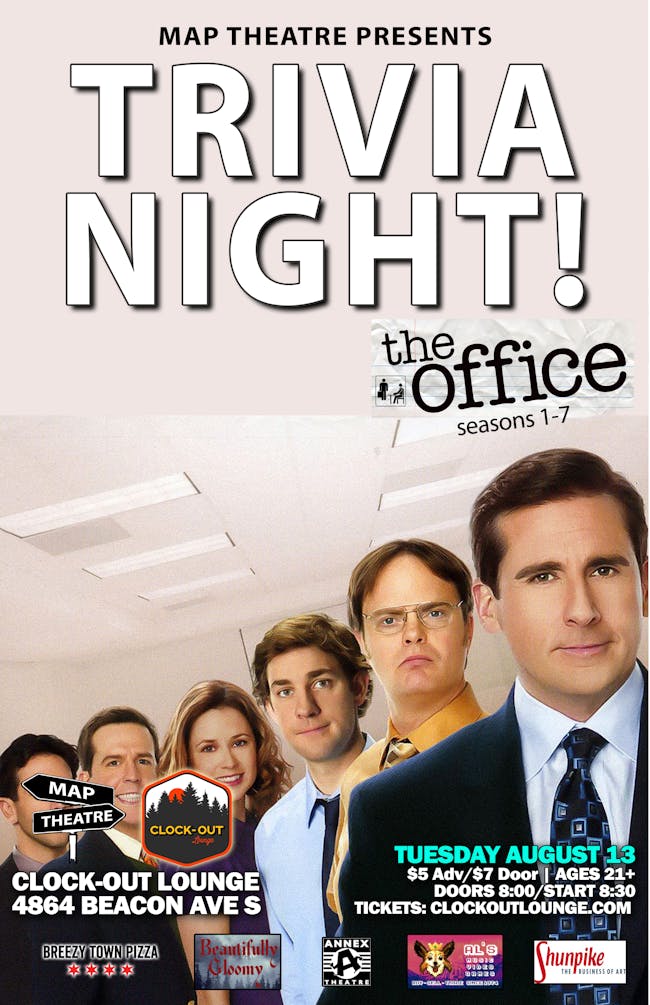 Map Theatre & Clock Out Lounge Present Office Trivia S:1-7 8pm doors 8:30 start time $5 adv/$7 dos
THE OFFICE S:1-7 Trivia Night!
50 BRAND NEW questions about your favorite dysfunctional Dunder Mifflinites! Never used before. So don't worry if you've been to a previous Office trivia Night with us. These are all new!!!
Tuesday August 13th
TABLES ARE FIRST COME FIRST SERVICE
**PRIZES**
The MAP duo has put together some killer prize packages. Teams of 1-5 are welcome. Prizes for 1st, 2nd, 3rd, & last place, and random other prizes for being awesome. You don't have to be good at trivia .... ... just come on down to Scranton and live some shenanigans with us.
The show is available on Netflix streaming, or you can rent from your local video store (such as @Scarecrow Video).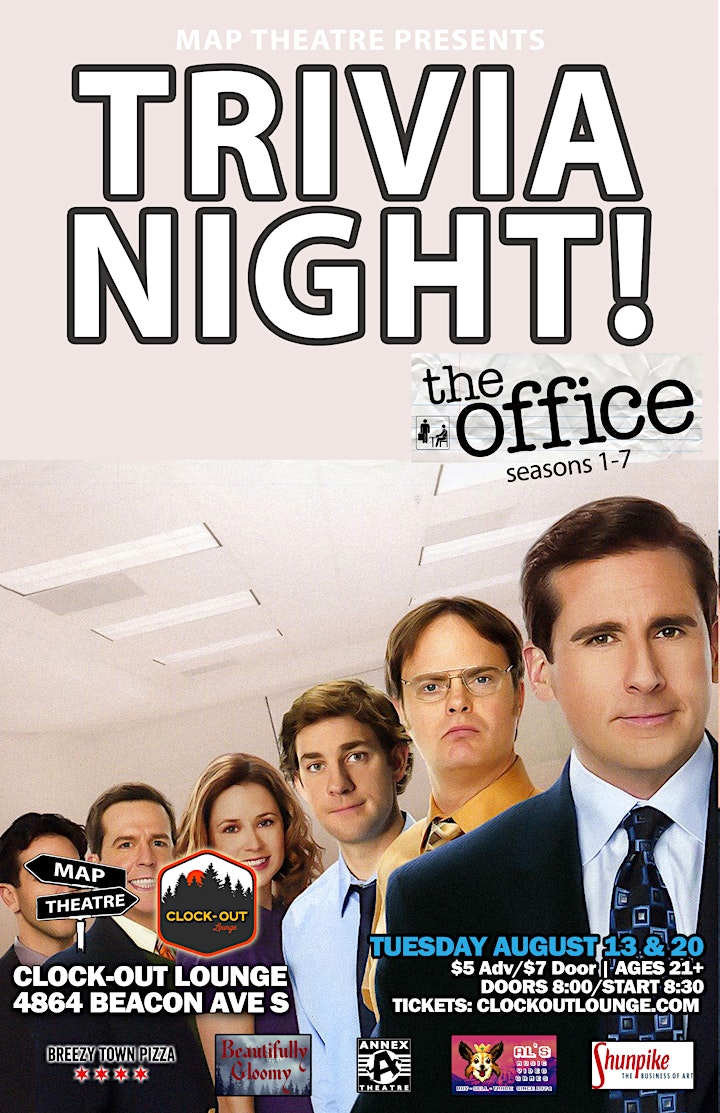 Venue Information:
Clock-Out Lounge
4864 Beacon Ave South
Seattle, WA, 98108