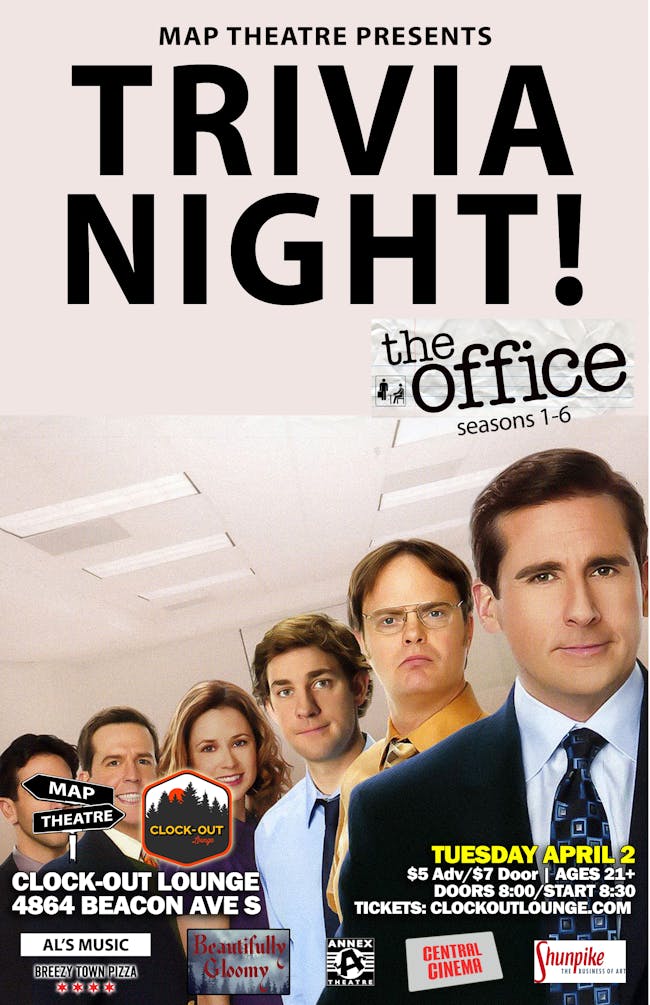 Map Theatre & Clock-Out Lounge Presents
Office Trivia
$5.00 - $7.00
Sales Ended
The Office Trivia Night S:1-5
MAP THEATRE: Hosted by the inimitable Brandon Ryan, inscrutable Peggy Gannon, and the rapscallious Zenaida Rose!
For the 9th episode in our MAP Theatre trivia series, we bring you…
THE OFFICE S: 1-6 Trivia Night!
50 BRAND NEW questions about your favorite dysfunctional Dunder Mifflinites!
Tuesday April 2nd
$5 ONLINE ADVANCE TICKETS
$7 AT THE DAY OF SHOW
Doors open at 8:00. Trivia starts at 8:30!
TABLES ARE FIRST COME FIRST SERVICE
**PRIZES**
The MAP duo has put together some killer prize packages. Teams of 1-5 are welcome. Prizes for 1st, 2nd, 3rd, & last place, and random other prizes for being awesome. You don't have to be good at trivia .... ... just come on down to Scranton and live some shenanigans with us.
**FOOD & DRINKS**
The Clock-Out Lounge has bar and food service; one of the things that makes it one of our favorite places.
~Will Brandon eat the stapler out of his jello mold?
~Will Peggy choose between Bears, Beets and Battlestar Galactica?
~Will Shane get his pretzel?
All of these questions and more will be uncovered at our next TRIVIA NIGHT!
The show is available on Netflix streaming, or you can rent from your local video store (such as @Scarecrow Video).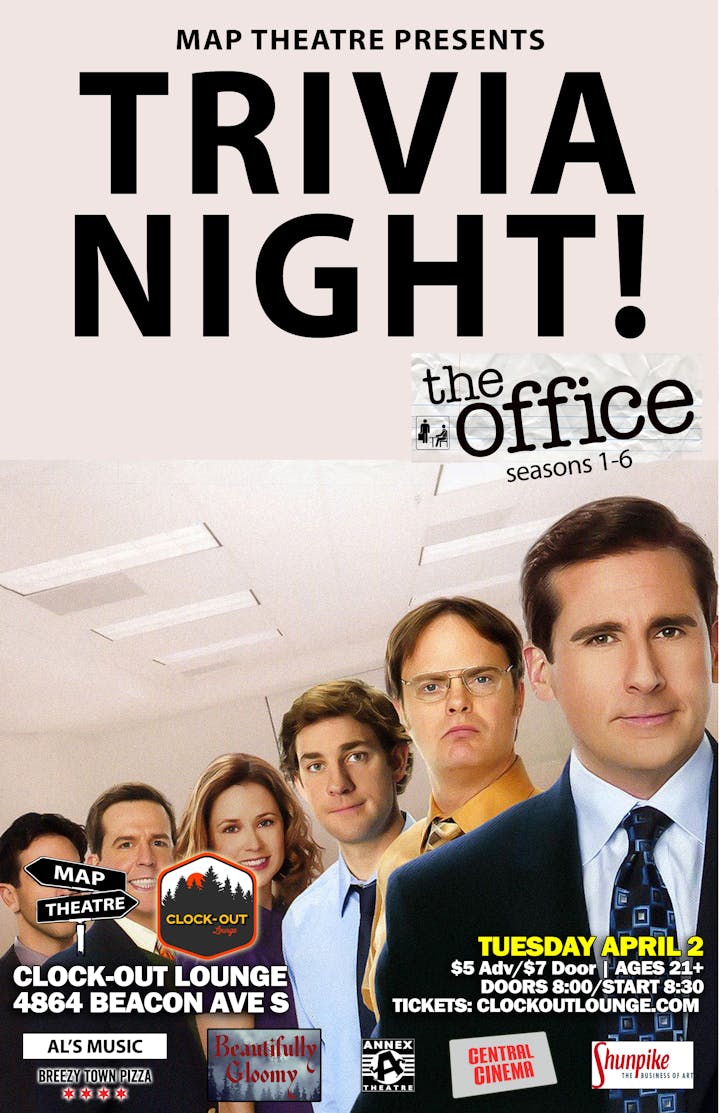 Venue Information:
Clock-Out Lounge
4864 Beacon Ave South
Seattle, WA, 98108