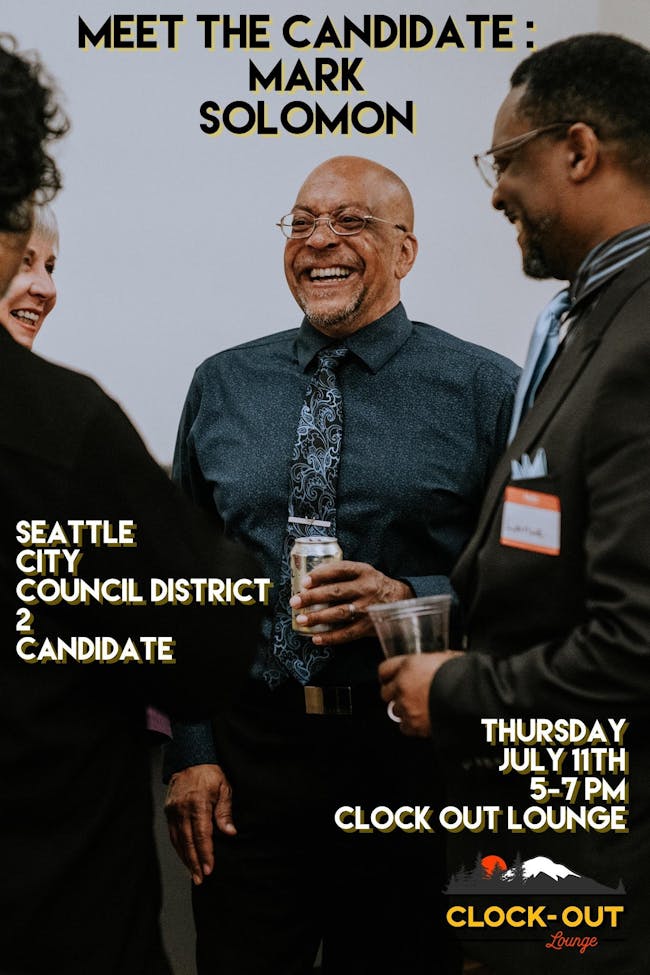 Clock Out Lounge and Friends of Mark Solomon Present
Mark Solomon : Meet The Candidate Event
Mark Solomon : Meet The Candidate Event
Seattle City Council ballots drop in less than two weeks!
Join District 2 candidate Mark Solomon at Clock-Out Lounge this Thursday evening to chat and learn about his platform. Mark is excited to share about his commitment to being a responsive, accessible, and accountable representative who gets things done for our district.
Learn more about Mark's background, goals, and policy positions at his website: https://marksolomon.org/
This is a family friendly, informal event. Bring along any questions you may have, and encourage family and neighbors to join and to become informed about the future of our city council.
See you on Thursday!
Venue Information:
Clock-Out Lounge
4864 Beacon Ave South
Seattle, WA, 98108