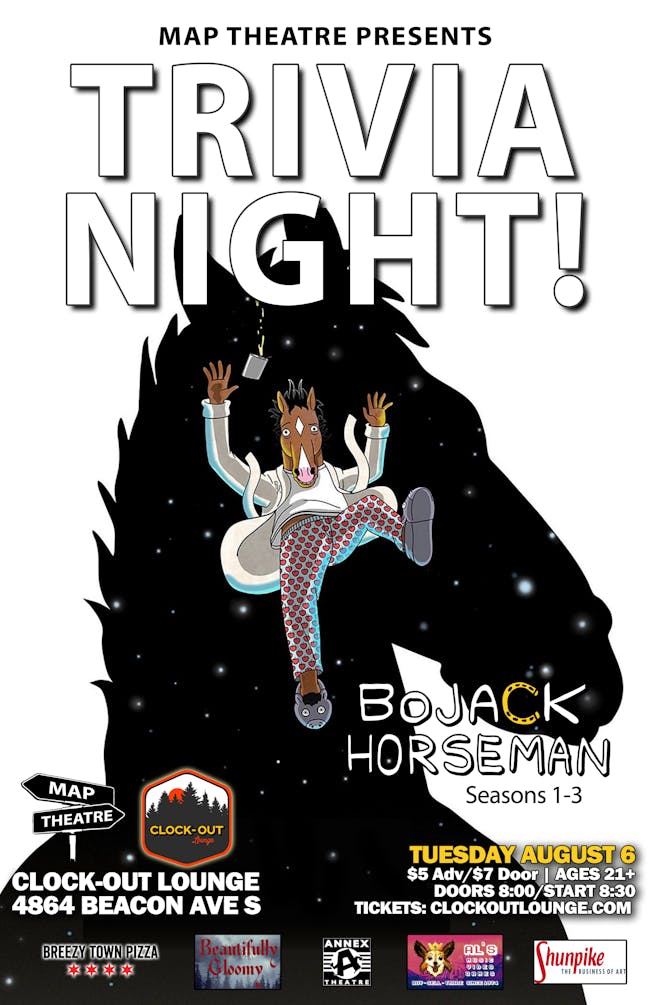 Map Theatre & Clock-Out Lounge Present
BoJack Horseman Trivia Night
$5.00 - $7.00
Sales Ended
BoJack Horseman Trivia Night S:1-3
MAP THEATRE: Hosted by the inimitable Brandon Ryan, inscrutable Peggy Gannon, rapscallious Zenaida Rose and Shane Regan!!!!!
For the 13th episode in our MAP Theatre Clock-Out Lounge trivia series, we bring you…
BoJack Horseman Trivia Night! S: 1-3
50 questions about your favorite humanoid horse 90's sitcom star
**PRIZES**
The MAP gang has put together some killer prize packages. Teams of 1-5 are welcome. Prizes for 1st, 2nd, 3rd, & last place, and random other prizes for being awesome. You don't have to be good at trivia … just come on down to relive some Bojack shenanigans with us.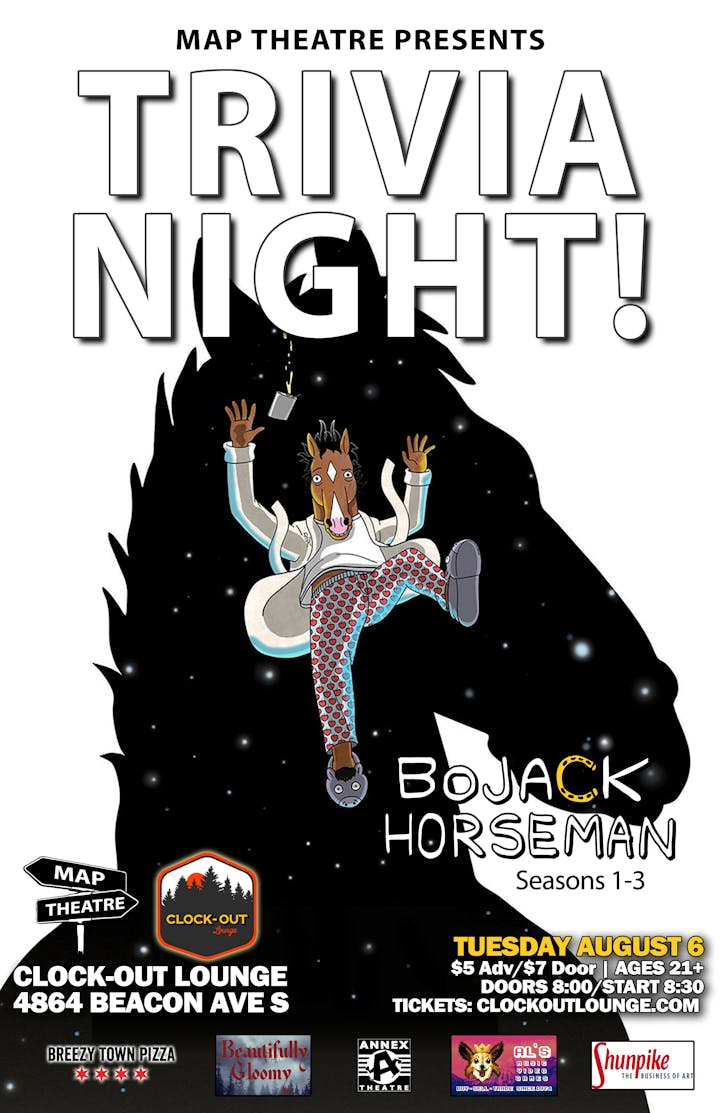 Venue Information:
Clock-Out Lounge
4864 Beacon Ave South
Seattle, WA, 98108