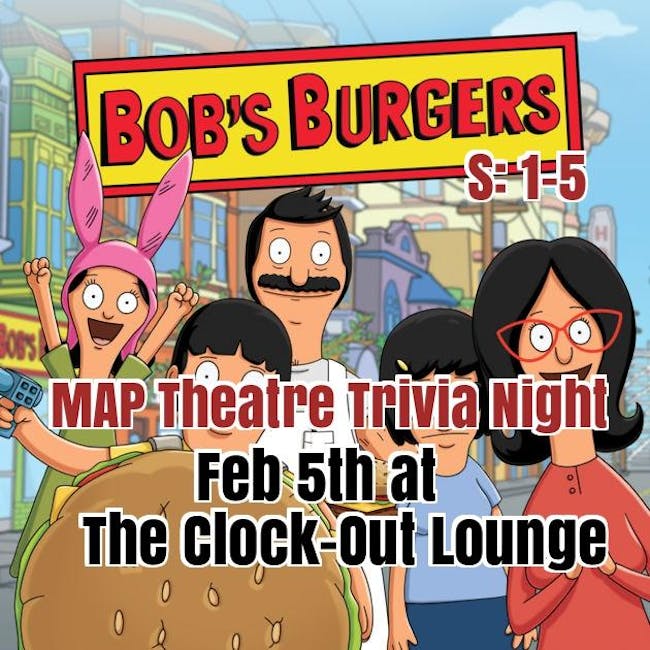 Bob's Burgers S:1-5 Trivia
Come on down to Bob's Burgers with the MAP gang as we eat our way to trivia happiness.
Hosted by MAP THEATRE: the inimitable Brandon Ryan, the inscrutable Peggy Gannon and the incorrigible Shane Regan.
For the 10th episode in our MAP Theatre Clock-Out Lounge trivia series, we bring you…
BOB'S BURGERS
50 BRAND NEW questions about your favorite Belcher gang of misfits. Covering seasons 1-5
$5 ONLINE ADVANCE TICKETS
$7 AT THE DOOR
Doors open at 8:00. Trivia starts at 8:30!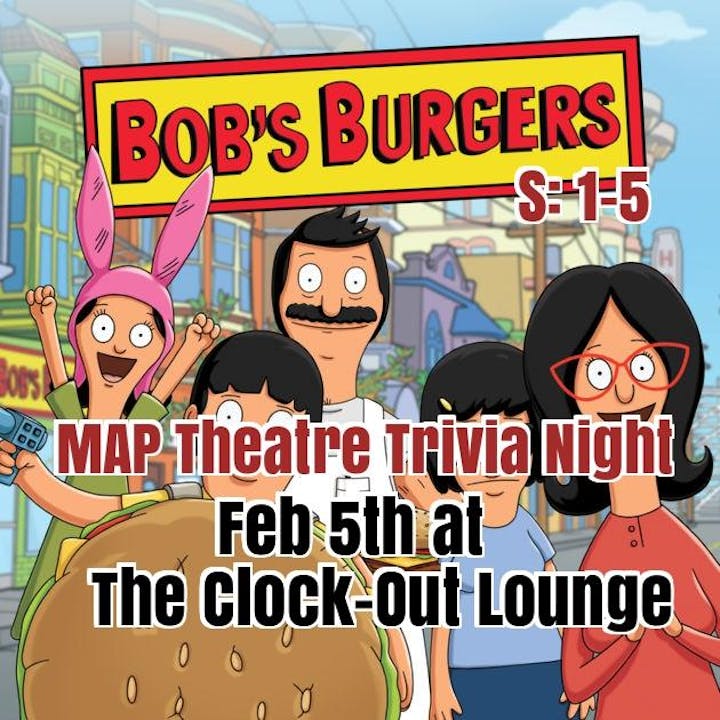 Venue Information:
Clock-Out Lounge
4864 Beacon Ave South
Seattle, WA, 98108